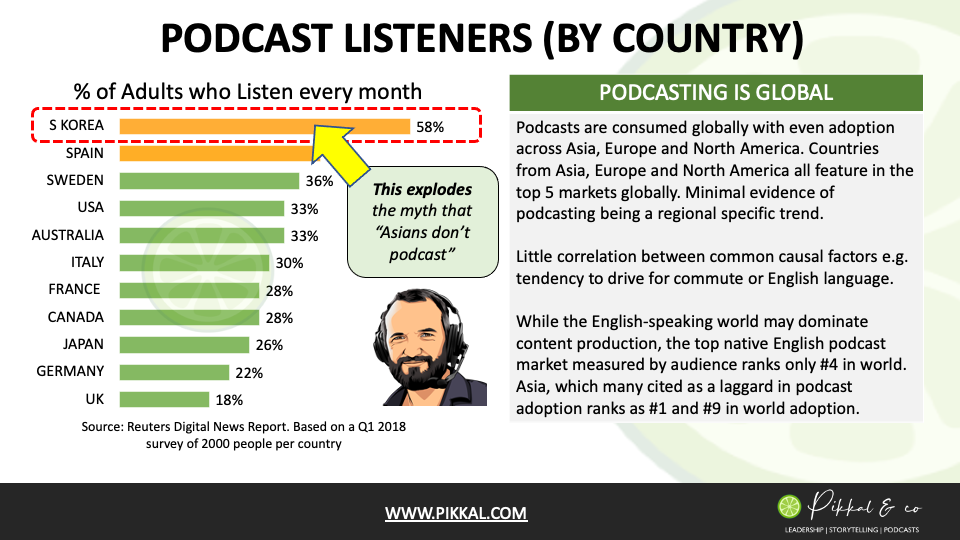 Podcasts are consumed globally with even adoption across Asia, Europe and North America. Countries from Asia, Europe and North America all feature in the top 5 markets globally. Minimal evidence of podcasting being a regional specific trend.
Little correlation between common causal factors e.g. tendency to drive for commute or English language.
While the English-speaking world may dominate content production, the top native English podcast market measured by audience ranks only #4 in world. Asia, which many cited as a laggard in podcast adoption ranks as #1 and #9 in world adoption.